At least among Germans, the Costa Brava on the North Eastern tip of Spain is known mainly for the crowded beaches and party zones of towns like Lloret de Mar. But it's so much more. Costa Brava literally means wild coast, and this place delivers what the name promises: raw nature, rugged cliffs and gorgeous secluded coves. It's a place to get out and get active.
Here are five adventure travel friendly activities for you to try:

Hiking the Cami de Ronda


If you're looking for secluded coves and great views, take a walk along the coast line of Cap de Creus on the Camí de Ronda.
Cap de Creus is one of eight protected natural parks of Catalonia. Just below the border to France, Cap de Creus is a peninsula in the Mediterranean and the easternmost area of Spain. The landscape is characterised by the Tramontana wind: rocks have been eroded by the strong north wind over the centuries and only the most resistant plants can thrive. From Lloret de Mar up to Cap de Creus and along its wild coast, all the way up to the border town of Portbou, the windswept Camí de Ronda snakes its way through pine woods, along cliffs and hidden coves and along popular sand beaches. Originally built for the Guardia Civil to patrol the coast line, this path is now popular with hikers looking to get away from the crowded beaches in towns like Lloret and searching for a more secluded experience.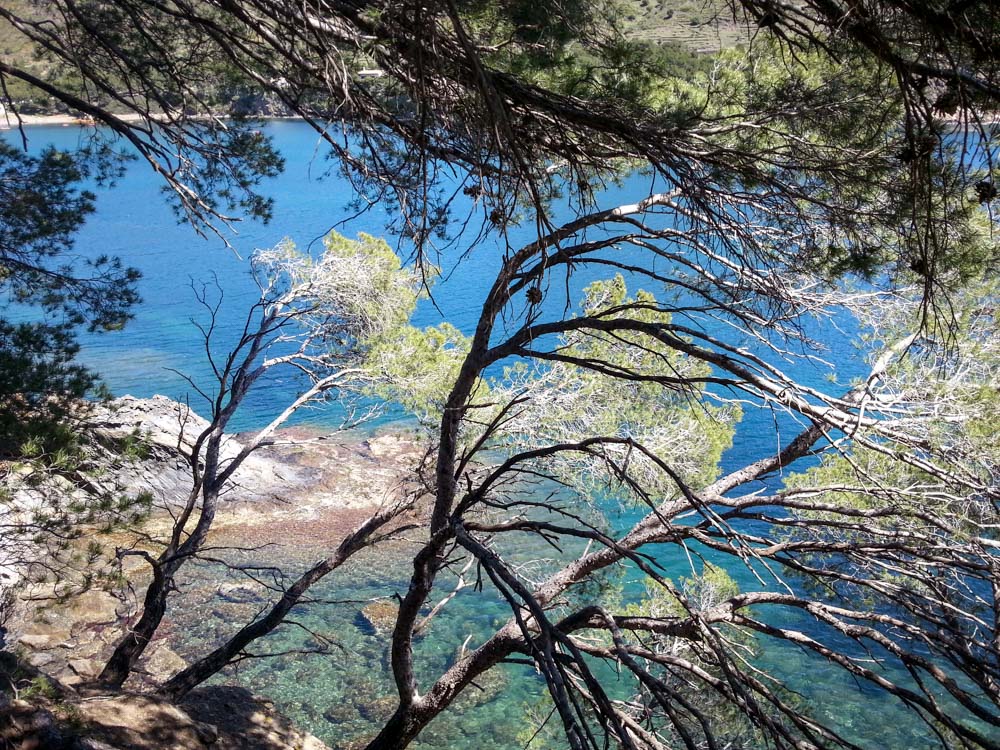 For a day trip, walk from Roses to Cala de Montjoi, stopping for a swim at Cala Murtra and Cala Rostella. The path is easy to follow along the coast line, and aside from a few climbs along the most secluded coves, it's an easy stroll that most people will be able to manage. Take lots of water and a picnic, as El Bullí (formerly the best restaurant in the world) on Cala Montjoi has sadly closed down for good.

Stand up Paddle boarding the Fluvia River


The Fluvia river flows from the mountains of Collsacabra all the way into the Mediterranean sea, with the riverbed near the coast being so wide that it allows a range of water sports, including sailing. For a relaxing morning activity on the water, get yourself a stand up paddle board and paddle up the quiet river, then lie down on your board for a meditation session (bonus tanning time!).
Invented by surfers in Hawaii who used paddle techniques to get their boards further into the sea, stand up paddle boarding has become a trend sport with water sports all over the world now offering it. If surfing sounds too wild for you, don't fret: stand up paddle boarding is a slow activity, and you're not going to be swallowed up by giant waves. If you get your balance right, you won't even get wet. Think of it more as stand up kayaking than surfing. Don't let the slow pace of this activity fool you though: it's a good exercise and one that will most likely leave you with a few muscle aches the next day.
Where to try it: Sailing school Fluvià Gola

Kayaking along the Costa Brava
There's no better way to really explore the Costa Brava from the water side than kayaking. Sitting right on the water, you get to paddle through the crystal clear waters watching the coral reefs underneath you, observing the marine life up close. The kayaks are also narrow enough to navigate around between the giant rocks the wild coast is known for, and to enter hidden caves that no boat could ever get you to.
If that's not enough for you, the kayaking schools here have become creative offering innovative combined tours like kayak snorkelling tours, birdwatching kayaking, fishing kayaking and enokayaking. Yes, the last one is what you think it is: wine kayaking. You're taken on a trip along the coast and have wine tastings in coves or beaches nearby, enjoying a bit of a workout while learning about two of the best things the Costa Brava has to offer at the same time: the glorious stretches of coast and the wine heritage. If that's not guilt free wine tasting, I don't know what is.
Where to try it: SK Kayaking offers all of the above activities. Yes, the wine one too.

Boating the hidden coves of La Selva
Lloret de Mar and Blanes, two of the biggest coastal towns in the La Selva county on the Southern Costa Brava, and known primarily for the great numbers of unruly, over drinking British and German tourists that descend upon them every year. But as so often, there's two sides to the story. Away from the hordes of spring breakers and bachelor party tourists, the region offers a gorgeous coast line with hidden coves, secluded beaches and clear blue waters. The coast is lined with little castles, fancy houses and old historic ruins, the most famous of them being the medieval castle of Tossa de Mar.
If you don't feel like getting on a kayak or paddle board and working your way along the coast solely with muscle power, find yourself a charter boat and let someone escort you to the best spots. The upside of this option: you can take beautiful photos that will drive your Facebook friends mad with jealousy, without worrying about your camera getting splashed or falling into the water (not all of us have an adventure proof, water proof GoPro).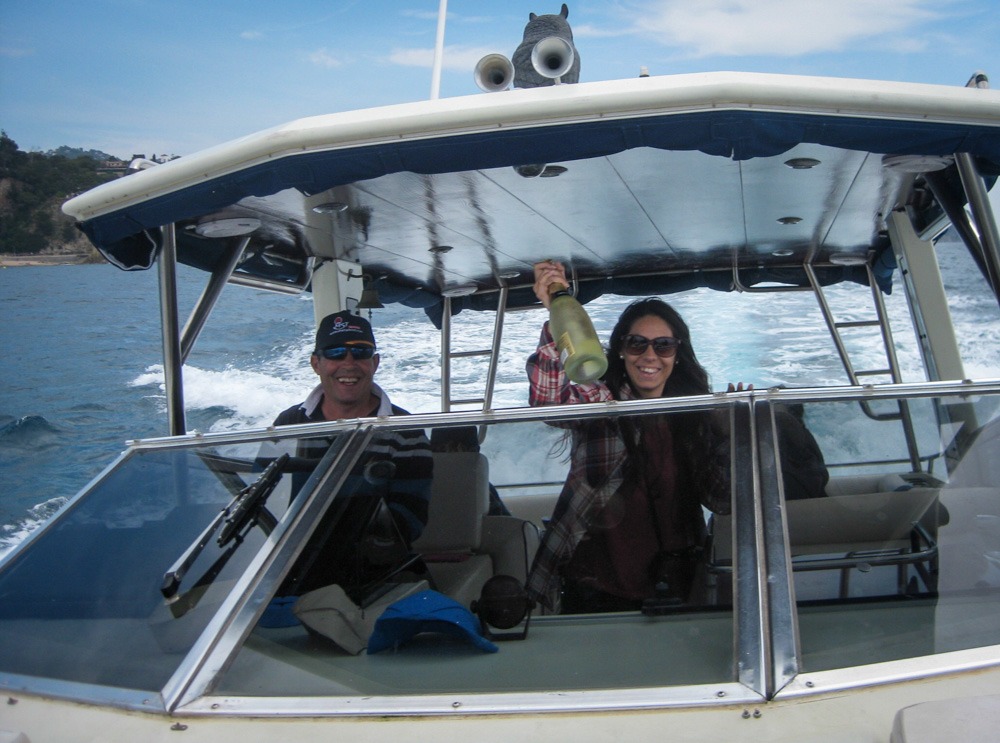 Where to try it: Charter Lloret has two boats for different group sizes and a friendly team that will take you for a half day or day trip along the coast from Blanes to Tossa de Mar, breakfast and Cava included.

Birdwatching in Aiguamolls
If you've seen enough marine land and beaches, it's time to look up. At the Aiguamolls Natural Park, one of the biggest wetlands in Catalonia, there are some 360 different species of birds alongside a variety of reptiles and mammals waiting to be discovered by you.
Originally formed as a massive marshland over 30 million years ago by the movement of tectonic plates, most of the Aiguamolls area was dried up by humans between the 10th and 17th century for agriculture and in an effort to get rid of malarial flies. Today, the area is protected and has a growing wildlife diversity. Footpaths and bridges will take you right into the middle of it all. Aiguamolls' star attractions are its birds, but don't be surprised to find a group of deer hanging out on the various little islands in the swamps.
Where to try it: At the natural park of Aiguamolls de l'Emporda, head to the information center at the entrance, or call ahead to find out about guided tours which are hugely helpful if, like me, you have no idea what you're looking out for.

I enjoyed all of these activities during a blogger trip sponsored by Costa Brava Tourism and the activity providers mentioned above. Opinions are 100% my own though, and I truly enjoyed the activities I'm recommending to you!